For the love of sport
Passionate about your sport? Express your personality and your passion for your sport with a Sports Portrait session – so much more than a simple sports photo shoot, it's an experience!
Are you passionate about your sport and want to show off that passion, build a portfolio to attract sponsors or celebrate the achievement of a sporting goal? Amateur or pro, if you love your sport, come and live the sports portrait experience and let me create some incredible portraits for you.
Planning your Sports Portrait
Amazing sports portraits don't happen by accident – careful planning goes into every portrait session.
What style of sports portrait suits you? Would you like a technical photo shoot, reproducing positions of your sport? Are you looking for hard, grunge style photos which reflect your competitiveness? Perhaps you prefer would beautiful, elegant photos which showcase your love of your sport. 
Where would you like your sports portrait to take place? Would you like to be photographed where you practice your sport, in a gym or outdoors or would you prefer to hold your portrait session in my photo studio?
Anything is possible – we'll chat about this and more when we get together for your sports portrait consultation.
Your Sports Portrait Experience
The day of your sports photo shoot arrives and everything is ready to create amazing sports portrait - the only thing missing is YOU!
The portrait session starts, just like when doing sports, with a warm up (to warm up your muscles but also to get you used to being photographed). Then we're off for a fantastic sports portrait session.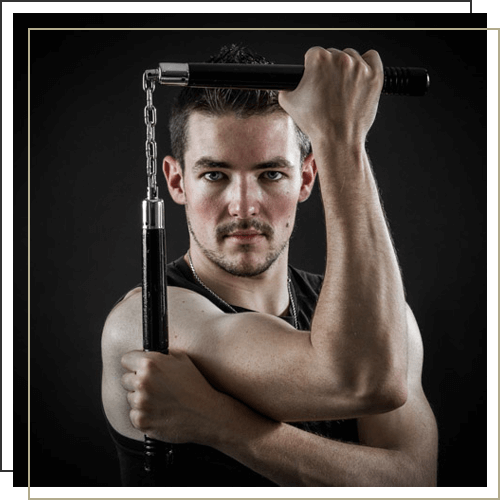 Investment
Your sports portrait experience is much more than a simple sports photo shoot. Sports portrait photography requires a great deal of skill, time and creativity – a good understanding of sport is essential. I am a very active person, having played sport competitively for years and having photographed athletes professionally since 2006. I have created magnificent sports portraits for athletes at all levels, from beginners to sportspeople representing their country, Olympians and even world champions.
Great sports portraits do not happen by chance! Your portrait experience is the result of careful preparation, the artistry of an experienced professional portrait photographer and the careful individual retouching of your photos before delivery.
Sports Portrait Session – 99€
Consultation:

Your sports portrait experience starts with a consultation, in my Tullins studio or via Skype or Zoom. During the consultation we chat about what you're looking for from your sports portrait, we go over styles, colours and clothing options.

Sports Portrait session:

Your 1hr portrait session can take place in my Tullins photo studio or outdoors – it's up to you.

Photo viewing and ordering session:

You're welcomed back to the studio for a private screening of the amazing portraits from your sports portrait session. Your photos will be projected onto a large screen and this is your opportunity to order your favourite photos. I can project your portraits virtually on the walls of your home, using software only available to professional photographers, helping you visualise how your artwork will look in your own home.

One 15 x 21cm portrait:

You will receive one beautifully presented portrait (valued at 50€) as a gift for booking with me.
Offer a sports portrait session as a gift
Give a gift of memories and wow the sportsperson in your life with a sports portrait gift voucher. Visit my Gift Voucher page to find out more - it's the perfect gift for any occasion. 
Sports Portrait Portfolio
Take a look at my sports portraits portfolio to see examples of my work and find inspiration for your sports photo shoot.
Suivez-moi sur les réseaux sociaux!
Abonnez-vous